The reasons an author might choose to write romance might be as numerous as the number of Kindle books added to Amazon on a daily basis (that means A LOT!)
But at least when it comes to romance, no matter why an author is writing in that particular genre, the reader knows they're going to get a happy ending!
For me, I started writing as an escape–something to give me a little reprieve from suddenly finding myself as a stay-at-home mom of three young kids (one of them an incredibly challenging toddler who still gives me fits.) Turns out I ended up writing a romance. I'd always enjoyed reading romance, especially the Danielle Steel and Jackie Collins books I "borrowed" from my mom's bookshelf. But when I'd dreamed of becoming an author as a teen I'd always thought I'd write middle-grade books. Spoiler alert: My books are not appropriate for children!
Which brings me to today… the reason I've made romance my genre is because the world can be a dark, serious, depressing place. Romance novels might take a reader through all the feels but in the end, love wins. That's what I love about writing romance… the happy endings!
So what about other romance authors? I caught up with some of my buds and asked them what they love about writing romance. Here's what they said:
"Everything! OMG, the feels! All the feels! I love the roller coaster of emotion that goes into writing a story and giving my characters their HEA!"
~ Samantha Chase – New York Times & USA Today Bestseller
"Everything happens for a reason. In life sometimes the bad guy wins or the good guy loses for no reason, but in books there is always a reason."
"I love writing romance because everything works out and you know the characters, in the end, will be happy."
"There are many reasons I love writing romance. One of my favorites has to be introducing readers to new cultures and activities. In one of my stories, the heroine is Mongolian and a Search and Rescue volunteer. I also enjoy exploring different aspects of what love looks like/feels like. For example, the small gesture my hero makes when he researches how to cook Gambir (a Mongolian food) to surprise my heroine. But writing those scenes going wrong (in a comical way) is also very fun."
"I love knowing the characters will end up together and watching the journey they take."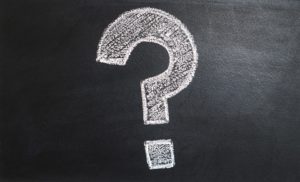 So we've told you why romance authors love writing romance? How about you? What do you love about reading in the romance genre?