If you follow me on social media you probably saw I revealed the cover to the first book in my new series, Tying the Knot in Texas, this week. The Cowboy Says I Do takes place in the little town of Idont, Texas…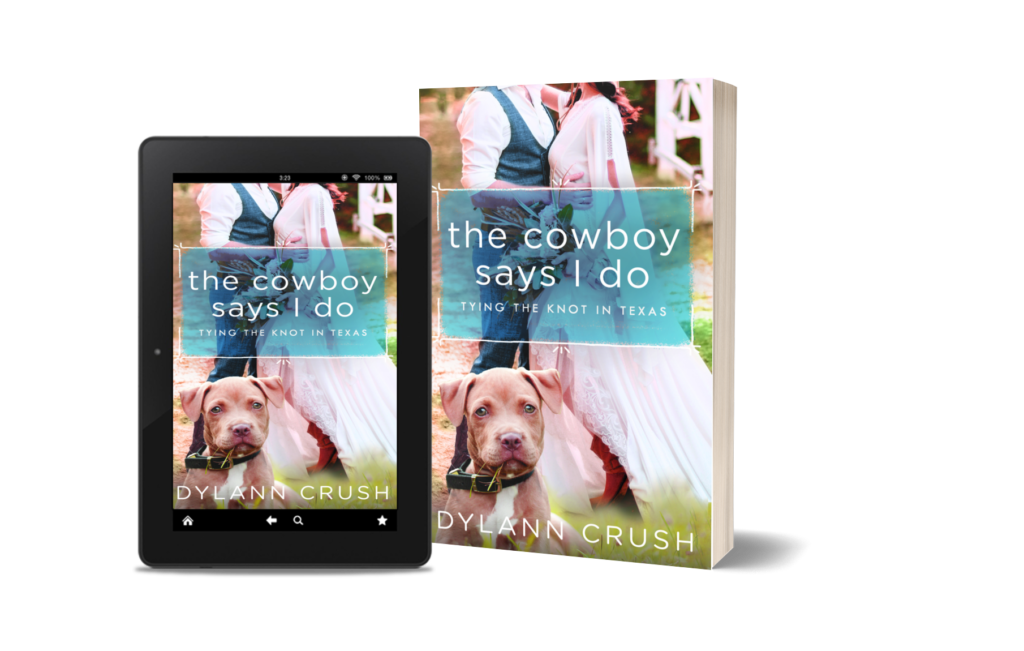 It's anything but a wedding cake walk for the mayor and the deputy sheriff when they team up to reinvent the town of Idont, Texas to Ido.
Newly elected mayor, Lacey Cherish, ran for office to redeem the family name after her father had to resign for un-mayorly like conduct. But if she wants to salvage her family's reputation, along with the town's economy, she'll need to think fast. With few options at hand, she starts to rebrand Idont as Ido, as the most romantic place in Texas to tie the knot.
Lacey's grand plans have just made Deputy Sheriff Bodie Phillips's life a whole lot harder. He's got bigger problems than helping the mayor bring in brides. Like figuring out why his dad and grandfather mysteriously shut down the family business, and who's abandoning dogs within the town limits.
When Lacey's chance at getting major publicity for Ido's first wedding is jeopardized, she's forced to rely on Bodie for help. But as their attraction heats up, they both have to decide how far they're willing to go to revive the town and their families' honor.
I had so much fun writing this book since I was able to combine two of my all-time loves: cowboys and puppies! It's up for pre-order on all major retailers now: https://books2read.com/thecowboysaysido
And if you want to get some behind-the-scenes look at some of my inspiration, feel free to check out my Pinterest board!
I hope you enjoy reading about Lacey & Bodie as much as I enjoyed writing about them! Stay tuned… I'll be posting plenty of teasers and a giveaway or two as we get closer to release day!