The weather has turned and it's officially Fall! I've got white chicken chili in the crockpot, am sipping on a warm mug of coffee, and I'm wearing one of my favorite hoodies. Now all I need is a snuggly blanket and a good book and I'll be set! Are you ready for the change of seasons? If not, here are my top must haves for Fall! (Some of the links may contain affiliate codes which means if you purchase from my link I may earn a small commission. That doesn't influence my recommendations though! 🙂 )
A Reliable Thermal Mug
My daughter gave me this one for Christmas last year and I'm loving it. Not only is it pretty because it's from the Pioneer Woman (one of my favorite brands,) but it also keeps my coffee warm all day long which is a necessity when carting kids all over or sitting on the chilly sidelines for a soccer or football game.
A Yummy Chili Recipe
I grew up in Texas so chili is practically in my blood. I'm used to hearing all about the beans or no beans debate, but at my house we can't even agree on what kind of chili to make. I'm all about a hearty steak or beef chili while my kids won't touch it unless it's white chicken chili. So I've got recipes for both. The best White Chicken Chili recipe I've found is from AddAPinch.com and you can find it here.
I'm adding to my collection of chili recipes on Pinterest all the time. If you've got a good one I should pin, let me know! And if you want to check out the ones I'm saving, you can follow my Chili Recipes board!
A Comfy Hoodie
I spend a LOT of time in hoodies in the fall so finding the perfect balance of warmth and fuzziness is super important to me.
This one blends the best of both and I can't wait until the weather gets cool enough out so I can move into my collection of sweatshirts.
A New Craft Project
For some reason I don't get much knitting or crocheting done in the warmer months. So when Fall rolls around, I'm ready to pick up my needles or hook and get to work on creating something. I'm just wrapping up a cute little dragon from LucyRavenscar. Next up, I think I'm going to try to find a super warm cardigan pattern. Maybe something like this Lillian Cardigan from Two of Wands.
I love to pin ideas for knitting and crochet inspiration. Check out my Knitting board on Pinterest if you're a fiber crafter who collects ideas too!
A Binge-Worthy Series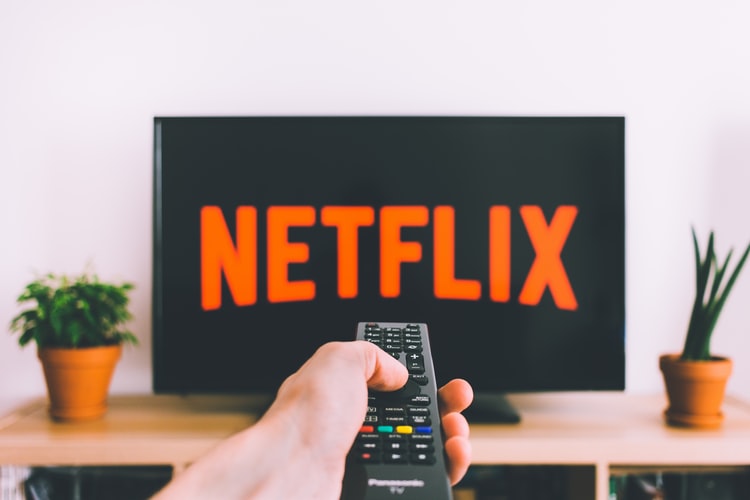 We gave up our cable last year and since then I've had to rely on Netflix, Amazon Prime and Hulu for all of my entertainment. What are your favorite series to binge watch? I've already obsessed over Jane the Virgin, Lucifer, Hart of Dixie, The Last Kingdom, The Handmaid's Tale and am currently enjoying Longmire and Stranger Things. Tell me in the comments if you have any favorites I should add to my list. I'm always looking for new series to get sucked into!
Something Warm to Drink
I'm a coffee addict for sure, but the older I get the more afraid I am to treat myself to caffeine in the afternoon and evening. So I've started drinking tea when I need something to warm me up from the inside out. One of my all-time faves is this Aveda tea. I first discovered it when I went to an Aveda salon to get my hair cut. Now I'm hooked.
A Fantastic Book…or Four
I've always got to have a good book or two or three on hand, how about you? Of course, I'm partial to my own… the Lovebird Cafe series and the Holiday, Texas series. If you haven't checked them out, you can click on the links to learn more. I'm currently enjoying the Hell to Pay series by one of my writing friends, Jillian David. I'm only on book one but I'm already hooked!
What are your Must Haves for Fall?